Educational Partnership
Become an Educational Partner and clear the path to academic success.
Our partners from the education community collaborate with us to provide a guiding hand for our students through every stage of their academic journeys. As students prepare for college, education partners ensure students are fully informed about the process and have the resources to explore their options to find the best possible fit for them in higher education.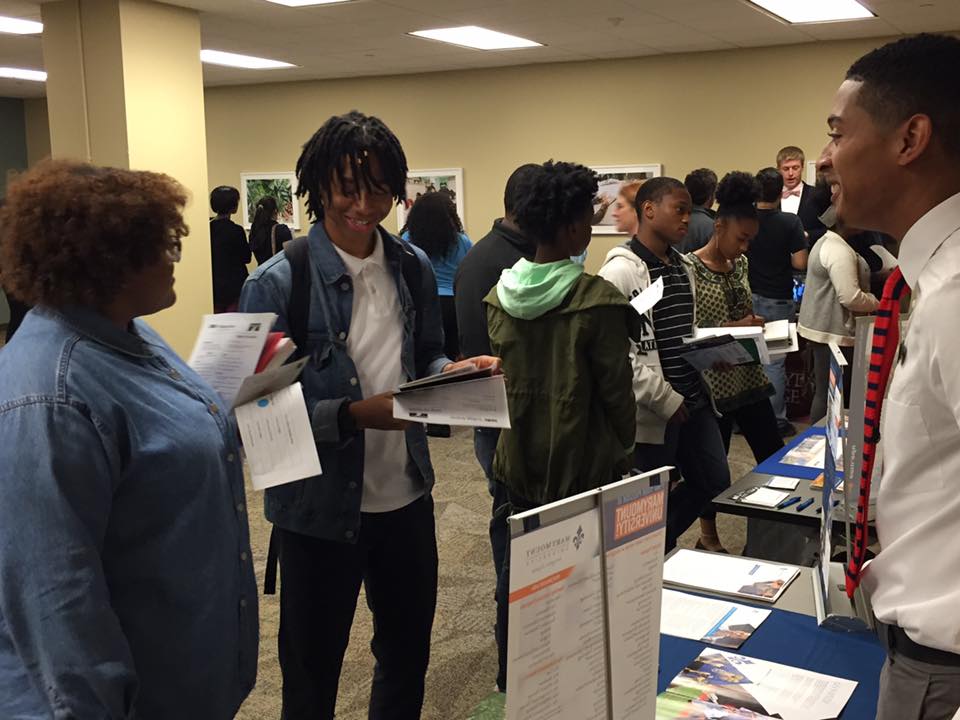 ---
High School Partners
Richmond Public Schools
Armstrong High School
Franklin Military Academy
George Wythe High School
Huguenot High School
John Marshall High School
Open High School
Richmond Community High School
Thomas Jefferson High School
Henrico County Public Schools
Hermitage High School
Henrico High School
Highland Springs High School
J.R. Tucker High School
Varina High School
Chesterfield County Public Schools
Meadowbrook High School
L.C. Bird High School
CodeRVA Regional High School
Goochland County Public Schools
Goochland County High School
---
The New Horizons Program
The New Horizons Program is a collaborative program between Partnership for the Future and The Virginia Foundation for Independent Colleges (VFIC) to help Richmond's diverse student population reach their full potential by providing greater access and opportunity to attend Virginia's leading private colleges and universities. Our definition of college readiness as it relates to New Horizons is: Getting more diverse Richmond students ready for college while also getting Virginia's private colleges ready to help these students succeed. Below are the colleges and universities affiliated with the VFIC.
Participating Schools:
Bridgewater College
Emory & Henry College
Hampden-Sydney College
Hollins University
Lynchburg College
Mary Baldwin University
Marymount University
Randolph-Macon College
Randolph College
Roanoke College
Shenandoah University
Sweet Briar College
University of Richmond
Virginia Wesleyan College
Washington and Lee University